Sanyare: The Last Descendant (Book 1) - eBook
Regular price
$0.00 USD
Sale price
$0.00 USD
Unit price
per
Sale
Sold out
Instantly download The Last Descendant in the eBook format of your choice!
READER'S FAVORITE BRONZE MEDAL WINNER AND IAN BOOK OF THE YEAR AWARD FINALIST!
A woman torn between honor and survival…

Rie is only human. The high elves have made that very clear. Even training as an elite fighter isn't enough to earn the respect she craves. Her only allies are the fierce carnivorous pixies who travel by her side, yet still she clings to the hope of one day earning her place in the Upper Realm.
When she's attacked by assassins from the enemy Shadow Realm, Rie's martial prowess keeps her alive...and frames her as a traitor. Facing execution at the hand of a merciless king, Rie must forsake her oaths and flee into enemy lands to prove her innocence. What she uncovers may threaten more than her honor or even her life…for war is looming in the nine faerie realms.
Sanyare: The Last Descendant is the first book in The Sanyare Chronicles, a fast-paced fantasy adventure. If you like kick-ass heroines and action-packed fantasy filled with mythological creatures, then you'll love the first novel in Megan Haskell's debut series.
***
Ebooks are delivered via BookFunnel. Please see note below about how to download your purchase.
Materials

Instantly download the digital book in the format of your choice and load it onto your preferred reading device.
Shipping & Returns

This is a digital product available for instant download. 

No shipping cost!

No returns.
Download Instructions

Immediately after purchase, you will receive an email from BookFunnel to download your book. If you don't see this email in your inbox, please check your promotions and spam folders. If you still can't find it, email help@bookfunnel.com to verify your purchase and get your download code.
Share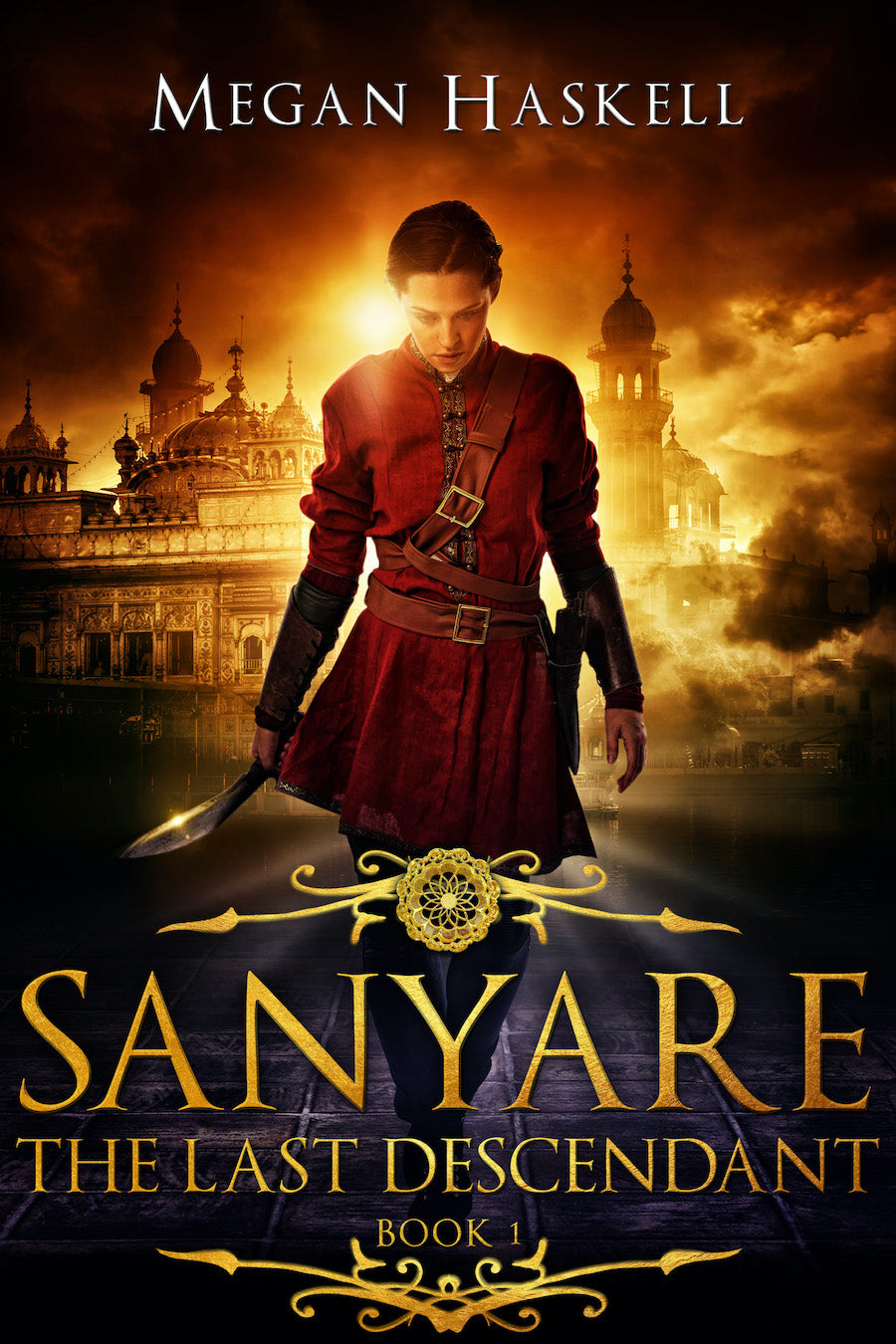 BookFunnel Download
After purchase, you will receive an email from help@bookfunnel.com with the link to download the ebook. If you don't see the email from BookFunnel in your inbox, please check your promotions and spam folders.
If you have any trouble after purchase, email help@bookfunnel.com for support.
BookFunnel lets you read your ebook on any device.
You will be able to read on Kindle, Apple, Kobo, or any app you currently use to read ebooks. In addition, BookFunnel has developed their own free book reading app.
The free app is connected to the BookFunnel system, so any books—ebook or audio—that you download through them will be collected in one unified library. With reader-focused features, the app makes reading and listening to books easy and enjoyable. https://getbookfunnel.com