Aether Bound (Book 1) - eBook
Regular price
$4.99 USD
Sale price
$4.99 USD
Unit price
per
Sale
Sold out
Lil can see the demon on your shoulder. Good or bad, virtue or vice, she knows just what you desire. Too bad everyone thinks she's crazy. Everyone, that is, except her brother Ezra.
After years spent hiding her abilities, Lil's finally found a place she belongs: slinging fruity rum-filled drinks behind the counter of a touristy beach bar in Southern California. But when her brother goes missing during a freak ocean storm, Lil knows something is terribly wrong.
With demons rising from the waves, Lil can no longer deny her power. Given the key to unlocking her nascent magic, Lil must journey to Aegir's Hall in the depths of the Unseen realm of the gods to rescue Ezra. But the primordial god of the ocean has set his sights on a greater prize—the untamed Daughter of Lilith.
If you like your adventures shaken, not stirred, with a pinch of magic, a twist of myth, and a dash of mayhem, you'll love this new contemporary paranormal fantasy series by Megan Haskell.
***
Ebooks are delivered via BookFunnel. Please see note below about how to download your purchase.
Materials

Instantly download the digital book in the format of your choice and load it onto your preferred reading device.
Shipping & Returns

This is a digital product available for instant download. 

No shipping cost!

No returns.
Download Instructions

Immediately after purchase, you will receive an email from BookFunnel to download your book. If you don't see this email in your inbox, please check your promotions and spam folders. If you still can't find it, email help@bookfunnel.com to verify your purchase and get your download code.
Share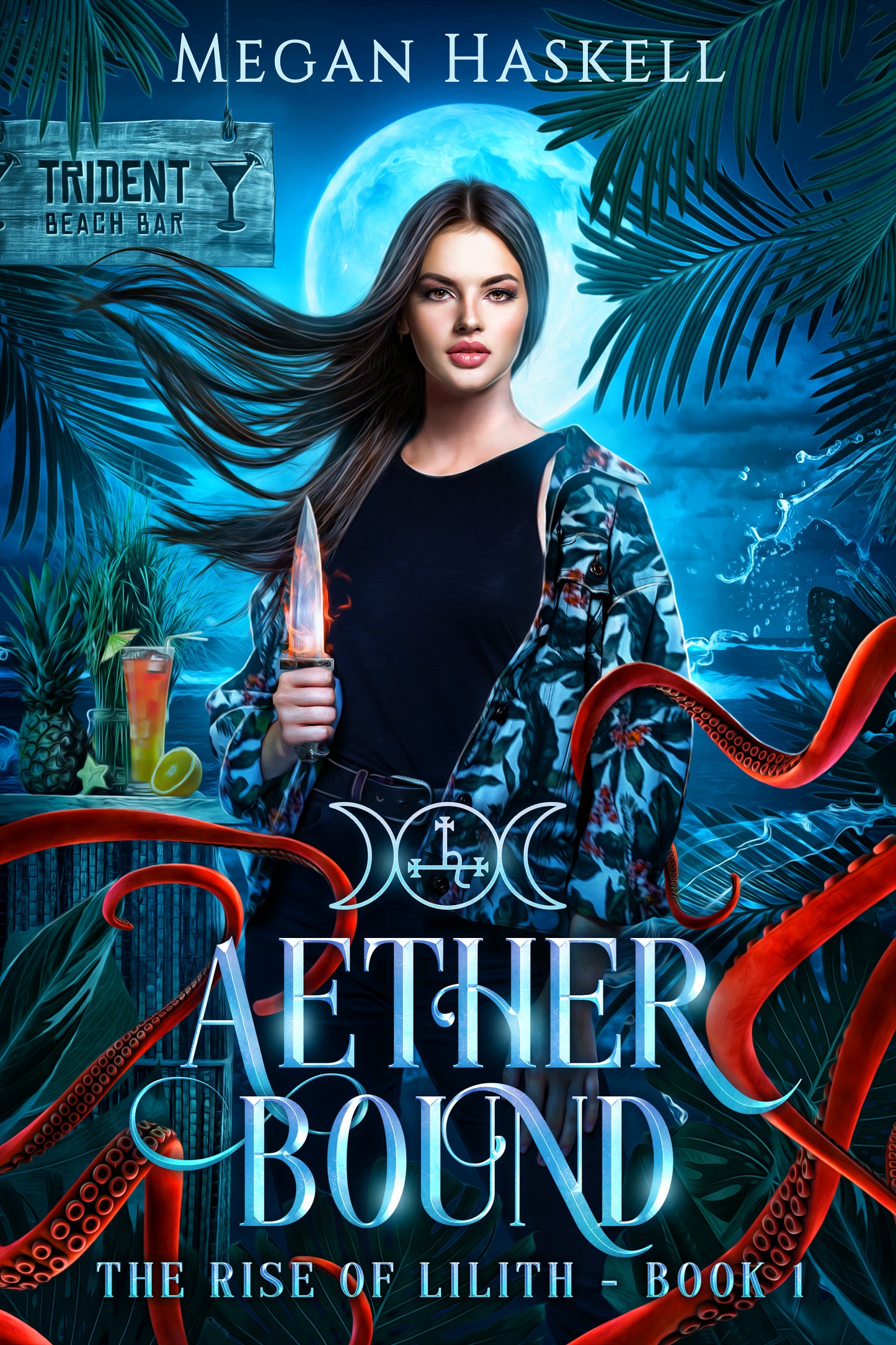 BookFunnel Download
After purchase, you will receive an email from help@bookfunnel.com with the link to download the ebook. If you don't see the email from BookFunnel in your inbox, please check your promotions and spam folders.
If you have any trouble after purchase, email help@bookfunnel.com for support.
BookFunnel lets you read your ebook on any device.
You will be able to read on Kindle, Apple, Kobo, or any app you currently use to read ebooks. In addition, BookFunnel has developed their own free book reading app.
The free app is connected to the BookFunnel system, so any books—ebook or audio—that you download through them will be collected in one unified library. With reader-focused features, the app makes reading and listening to books easy and enjoyable. https://getbookfunnel.com